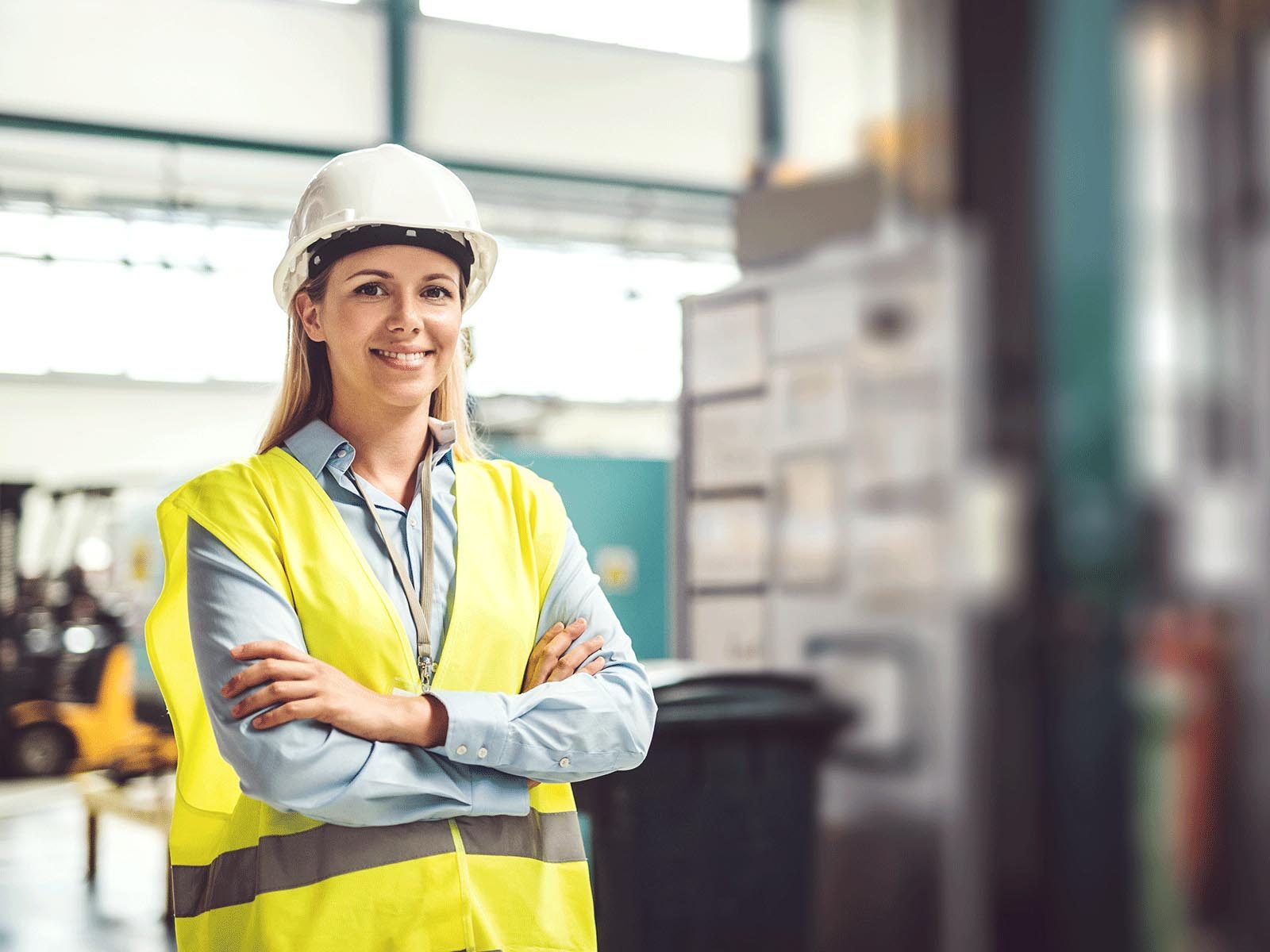 Industry 4.0 is already here. Manufacturers can't stop innovating if they want to keep up with the latest developments. That's why we've shortlisted the industry's most important digital manufacturing trends, and analyzed the impact these Industry 4.0 trends are having on manufacturing businesses.

The technology behind industry 4.0: IoT, robotization and 3D printing
It's hard to believe how fast the manufacturing industry is transforming. And manufacturers are all too aware of the sheer speed of the developments powering Industry 4.0.
This transformation isn't just obvious in the demand for product innovation and new types of products: it's also made clear by the growing need for new production methods and advanced technologies to improve production processes.
Industry 4.0 technologies like IoT, robotization and 3D printing let manufacturers digitize and optimize the production process and even go further, offering services such as predictive maintenance.
For most manufacturers, utilizing the Internet of Things (IoT), robotization and 3D printing isn't a long-term goal. It's a development that's almost close enough to touch. These new technologies help organizations take a more innovative and smart approach to manufacturing, helping them respond to shrinking product life cycles.
For more and more companies, using Industry 4.0 tech like robotization and 3D printing is already part of day-to-day operations. For instance, project and office furniture manufacturer, Vepa, uses robotization in their warehouse — resulting in double the turnover. And for other organizations, it's just a matter of taking the right measures to implement this new technology as fast as possible.
In short: new (digital) manufacturing technologies are a crucial development for the entire manufacturing industry.
And it goes without saying that this manufacturing trend affects the rest of the organization, too. Think of internal company processes: these have to be able to provide the right support for these developments. A fast approach to manufacturing is only valuable if you also have a fast and efficient way of working.
Working more efficiently: Lean, agile and advanced automation
Agile and lean production isn't necessarily a digital manufacturing trend, but it is a key trend with far-reaching digital consequences and an essential part of Industry 4.0.
Lean manufacturing and work are about eliminating as much possible waste, while an agile approach makes faster and more flexible production possible. This enables organizations like yours to meet customer demands faster.
Want to know more about lean and agile production and improving efficiency with B2B e-commerce? Dive deeper in this blog.
If you want to be truly lean and agile in your production and work in general, your processes need to be as streamlined as possible. That includes digital processes.
Automation is inextricably linked with working more efficiently. Automating business processes reduces the risk of errors, helps save time and unnecessary costs, and optimizes both speed and flexibility.
E-commerce can play a key role when it comes to automating business processes. It helps optimize and automate sales processes, of course. But it can also do the same for customer service and order processing. However, advanced automation can be hampered by an organization's internal complexity. Many complex business processes and a wide array of (often outdated) systems can make it difficult to make dependable and sustainable automation a reality.
The answer? Ensuring the various systems and processes are perfectly aligned and able to work together as a seamless whole.
That's why successful automation starts with systems integration.
Focusing on the customer: Servitization and B2B2C in industry 4.0
Our final manufacturing trend might be the most important of all: the growing customer-centricity of manufacturing businesses.
Because in the end, it's all about one thing: satisfied customers.
The client (whether it's a consumer, distributor or supplier) is the one who will be buying your products, after all.
And customers are growing more demanding by the day, no matter your industry. This is because client expectations are shaped by their experiences as consumers. This is true for both end-users and business buyers.
Servitization
Manufacturers are also aware of changing client behavior. That's why their focus is shifting toward improving customer service. It's no longer just about the product a (brand) manufacturer or production business offers. It's about the value you offer to your clients. Servitization, or the focus on services within the manufacturing industry, is a digital development that Insights by ABN Amro has labeled 'the future of the industry.' This doesn't just mean that extra services are offered in addition to products. It could also mean that services like predictive maintenance are linked to products in a certain way. IoT lets manufacturers incorporate technology in their products in a smart way, adding even more value for their customers.
The possibilities are endless: from intelligent home products for end-users to smart machines for contractors and digitally enhanced trucks for suppliers. This means customers aren't just buying a product: they're buying a service, too. As a manufacturer in the Industry 4.0 era, this lets you differentiate yourself from your competitors — even those who can deliver their products faster and at a lower price. Turing your product into a service is a trend with enormous consequences. Both within the industry and beyond.
B2B2C
In Industry 4.0, it isn't just technology that's changing the status quo. The focus on customer service has a huge impact on many organizations' business models.
B2B companies are building increasingly strong relationships with their clients and their end-users.
For many manufacturers, this means a change to their business model. More and more companies are moving toward the business-to-business-to-consumer or B2B2C.

Take Van Ommen, for example. This metalworking tools specialist is a supplier for technical wholesalers, but they also have a web store that they use to directly cater to consumers throughout Europe.
Why? Because this approach lets organizations cut out the middleman and increase their margins. It also lets them take their products (and services) to an even larger customer base. Want more trends, tips, and tricks? Here's the information about changing business models you need to stay competitive.
Omnichannel for manufacturers
As we mentioned earlier, consumer experiences are playing an increasingly important role in shaping business buyer and end-user expectations. When it comes to customer experience, B2C companies are setting the bar for B2B organizations, too.
There is one essential ingredient for a successful B2B2C strategy: reaching customers in the way they want — and expect. This means that manufacturers have to think about new customer communication channels. An omnichannel approach has already helped many B2B companies strategically reach their clients.
Supply chain e-commerce, direct-to-consumer sales, and other trends
This is just a handful of the developments shaping the future of the manufacturing industry. Curious about more trends and challenges? Access this information and more details in our latest white paper: Supply Chain & E-Commerce: The Essentials Guide for Manufacturers, Distributors, and Wholesalers. 
Get the 2020 essentials guide for manufacturers, distributors and wholesalers.